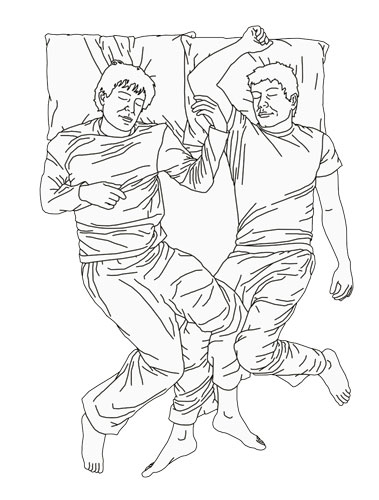 I'm so tired after a much-too-fun weekend.
All I want to do is go home, eat a vitamin rich stew and fall asleep.

Speaking of which, last night I fell asleep with my light on and my face in a book. When I lived with a boy I used to wheedle and whine until he'd spoon me, every night. It is amazing how you get used to not being hugged to sleep. I thought I could not live without it, so being able to was a happy suprise. It is very nice though.
Images from an article from the Guardian called
The Politics of Sharing A Bed.