I'm going to buy some white chucks today, the ones with the red and blue on them. I'm leaning towards low, I think. I will protector spray the chucks so I don't ruin them. And then they will be
my chucks forever
. I like this picture of Elvis wearing Chucks. It sums up how I think they are best worn: crisply, with letterman sweaters, slacks a la
Take Ivy
, with pre-fat Elvis.
Incedentally, this movie,
Change of Habit
,
looks really good. That's Mary Tyler Moore with Elvis. Photos are from
here
.
When I was 16 I bought a pair of chucks that were black and had "Mangere" embroidered on them. At the time I thought I was being really funny and ironic, but in retrospect I think I was just being a little shit.
I've often moaned about my inability to dress as preppily as I would like. Never mind that I only seem to wear grey marl, blue denim, tan shoes and khaki anoraks: I just can't shake that grungy, rumpled feeling. Maybe white chucks will help. But perhaps the answer is that I should iron my clothes.
Another topic I frequently
rant about
is how much I love Linda Ronstadt in the 1970s. Well, get a load of these photos from her
Simple Dreams
tour. *Also get a load of
JD Souther
(far right).
Babe.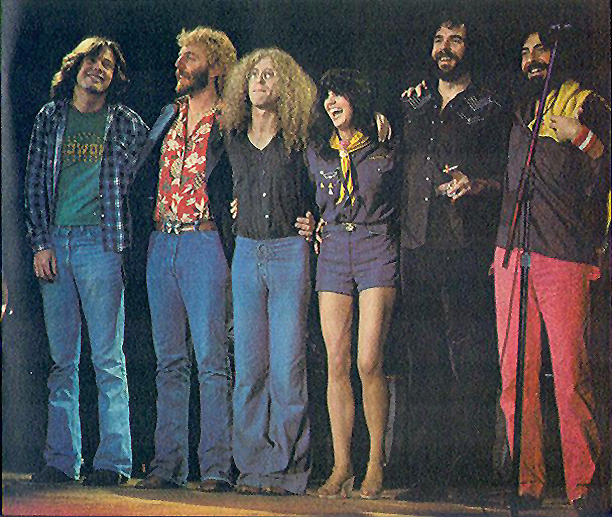 Everyone on that tour was impeccably dressed. I love the flares, I love the short shorts, I love denim on denim, I love shirts tied up in knots, I love flowers behind ears, I love hirsute bands.