READING
H: A wonderfully tacky vogue knitting patterns book, courtesy of my flatmate's Nana, and several 70s girls Annuals, especially "Diana" and "Jackie". I love the romance comics the most. They also have some of the meanest fashion tips: "horizontal stripes make dumpy girls look wider than ever!"
L: Small Wonder by Barbara Kingsolver, Everything Bad for You is Good. Lula (it arrived about 3 weeks after they had it in stores, again, thanks Mag Nation).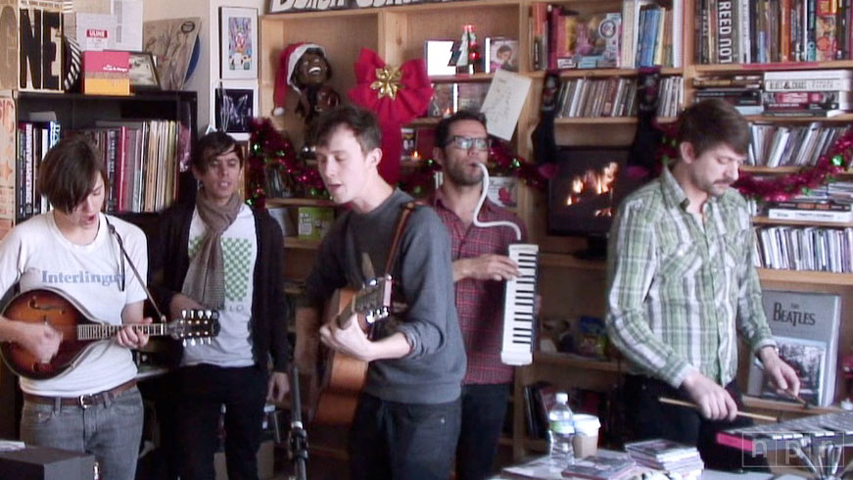 LISTENING TO
H: Here We Go Magic
APN's recordings from past years' Newport Folk Festival
Concert FM
L: Here We Go Magic, GIVERS, Phantogram, NPRs Tiny Desk Concerts and All Songs Considered.
WISHING FOR
H: A new language - it might be time for some night classes!
New jeans! Flared?
Annabelle
did it so very well, I'm feeling inspired...
L: Calligraphy classes, plane tickets,
The Art of Simple Food
and/or
The Kitchen Garden Companion
(and it's my birthday soon)
WATCHING ON EBAY
H: Vintage lamps
L: An Opening Ceremony x Pendelton skirt, I missed out on it. H8 ebay.
DOING
H: Preparing for our latest Opera - The Marriage of Figaro - and enjoying being around some of the most talented singers in the world...
L: Autumnal picnics, cooking things I've never made before, researching houseboats in Victoria
WEARING
H: Loose, see-through, cotton things with black lingerie underneath, aviator sunglasses.
L: My hair in french braids, the Topshop boots I thought I hated but don't mind so much now I've worn them a few times.
BOUGHT OR BEEN GIFTED
H: Flat boots (as below) and shearling jacket (as below). Mum has given me a hilarious footstool that has sheepskins on it. It looks like it is alive!
L: Those Topshop boots, expensive skin stuff.
EATING/DRINKING
H: Couscous-y things with warm spices and pinenuts, anything involving chickpeas and coriander, whiskey, whiskey, whiskey
L: Salad with delicious waxy kipfler potatoes, rocket, capers, corn and smoked fish
HATING
H: Auckland's weather. It is impossible to dress appropriately for it.
L: Not having zillions of dollars to spend on travel, shoes, lovely home things, higher education and a laptop. Living in a different country from some of my favourite people, I miss them more the longer I'm away!
LOOKING FOR
H: A knitting pattern for an attractive cape with armholes. Is that a contradiction in terms?
L: A handbag with long fringey fringe, dark blue jeans that don't make me look stumpy